The Lake of the Ozarks is famous for beautiful luxury homes, but an estate on the Lake's 6 Mile Marker that just hit the market redefines luxury.
"It's just a beautiful property. I know 'premium property' gets thrown around a lot in the real estate world, but this is the real deal," said Mike Swift, of Swift & Co. Realty, who has the listing for the property.
Want to view this home? Call Clara Decker at 573-694-1539
Click here to view the listing online: https://myre.io/0HTOHwSfUnHl
Or view the video walkthrough below:
Situated on a quiet cove on the main channel, 117 Crabapple Circle is a 5-bedroom, 7-bathroom estate overlooking the Lake of the Ozarks. The entrance to this palatial home begins with a custom brick driveway that snakes down a long, private drive.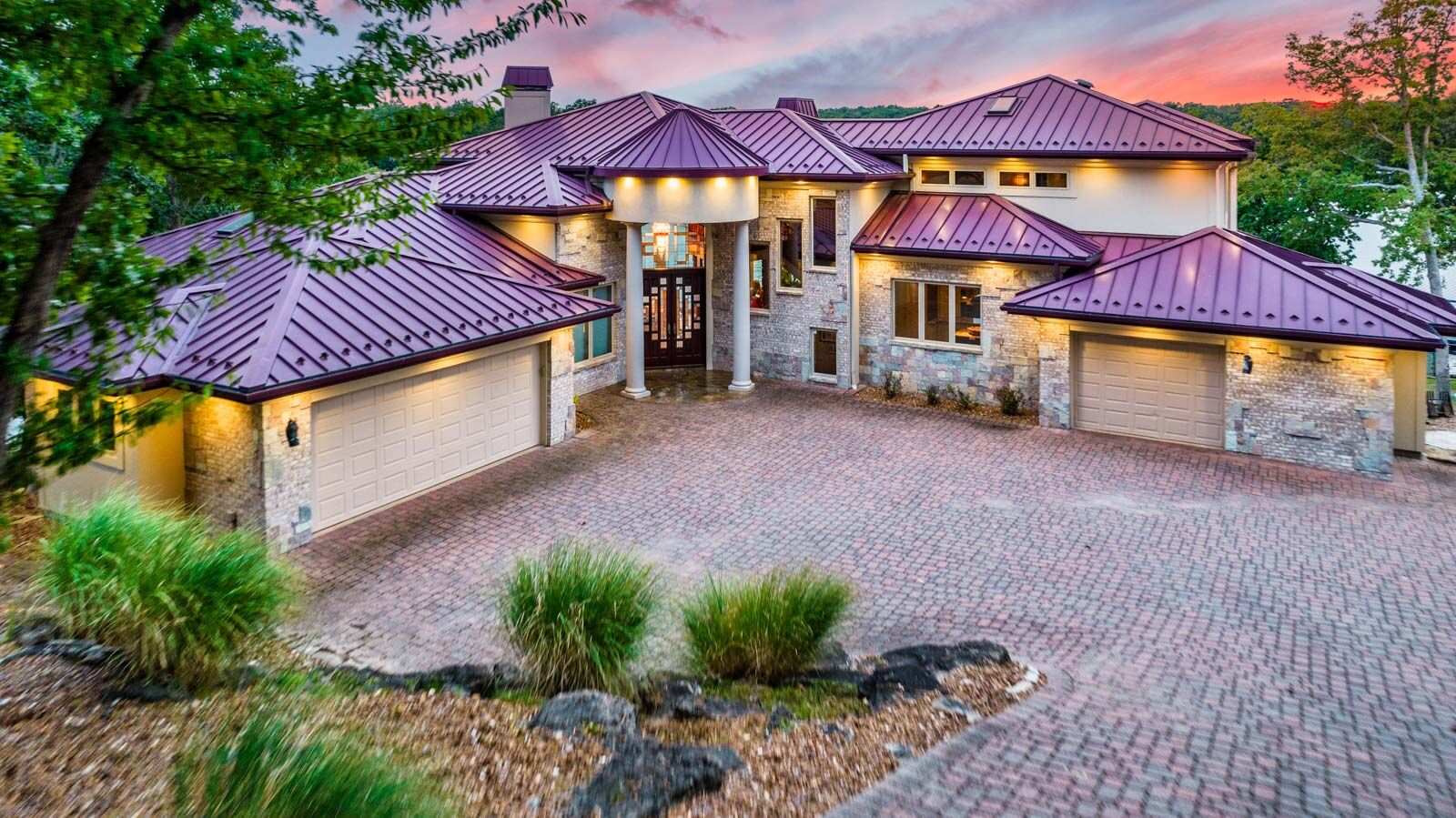 The house, with beautiful cream-colored brick and sleek metal roofing in plum purple, is a standout. And that's saying nothing about the waterfall that spans the length of the property all the way up to the front door!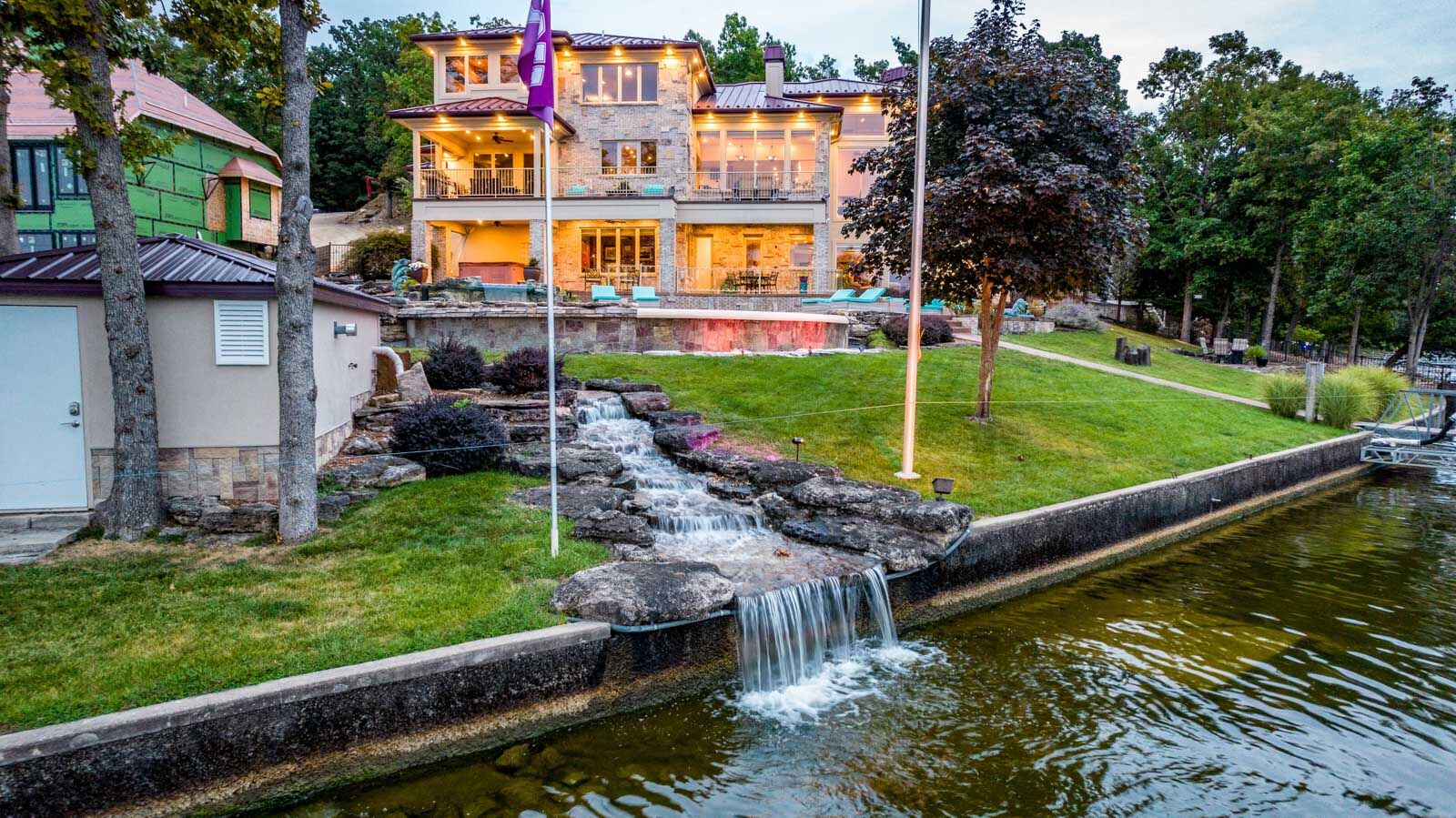 The moment you walk through the front door, you are greeted with spectacular unobstructed views of the Lake through floor-to-ceiling windows. There's a spectacular attention to detail around every corner of the house from the cherry crown molding to handmade custom cabinets.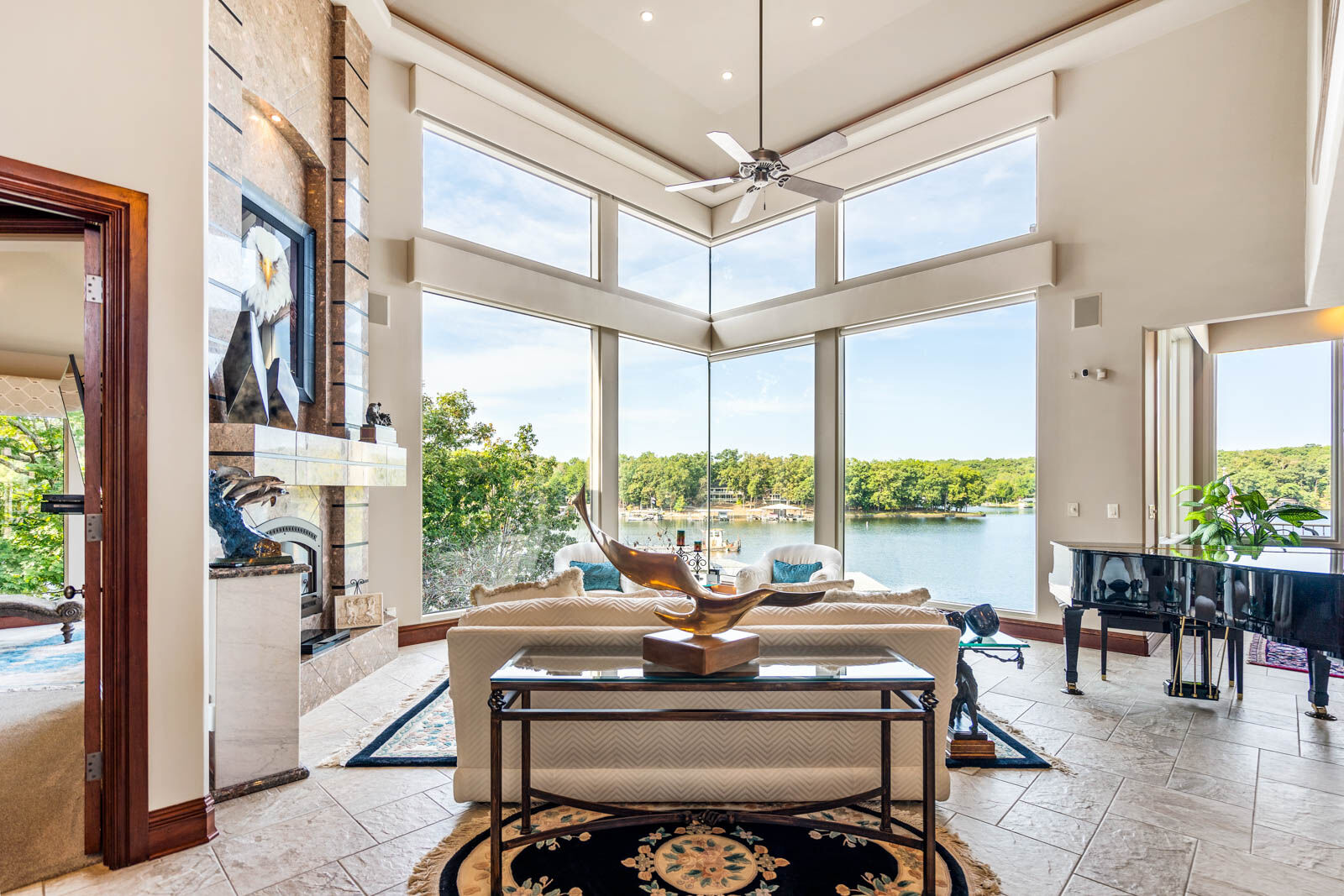 All five bedrooms are oversized master suites, and each face lakeside, with double vanity bathrooms and large walk-in custom closets. Truly the perfect house for entertaining family and friends, this home presents each person who's treasured in your life an equally spectacular experience.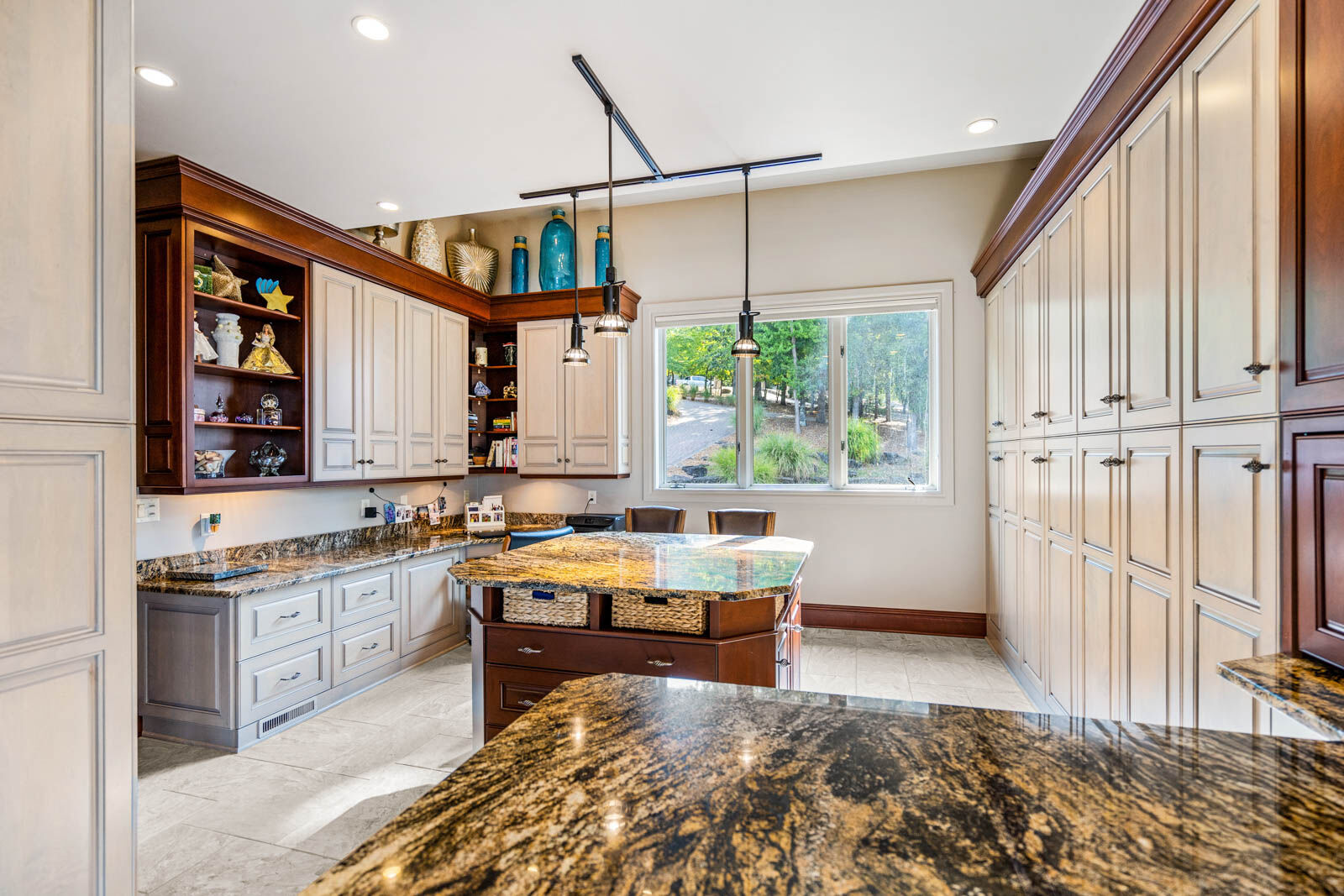 Then to the kitchen! This gourmet kitchen has custom cabinets in rich red-brown wood and rare granite countertops. The windows provide ample natural light that brightens up the space for a cheery morning breakfast.
"The kitchen is also tied to an incredible butler's pantry," Swift noted. "It's really convenient extra storage."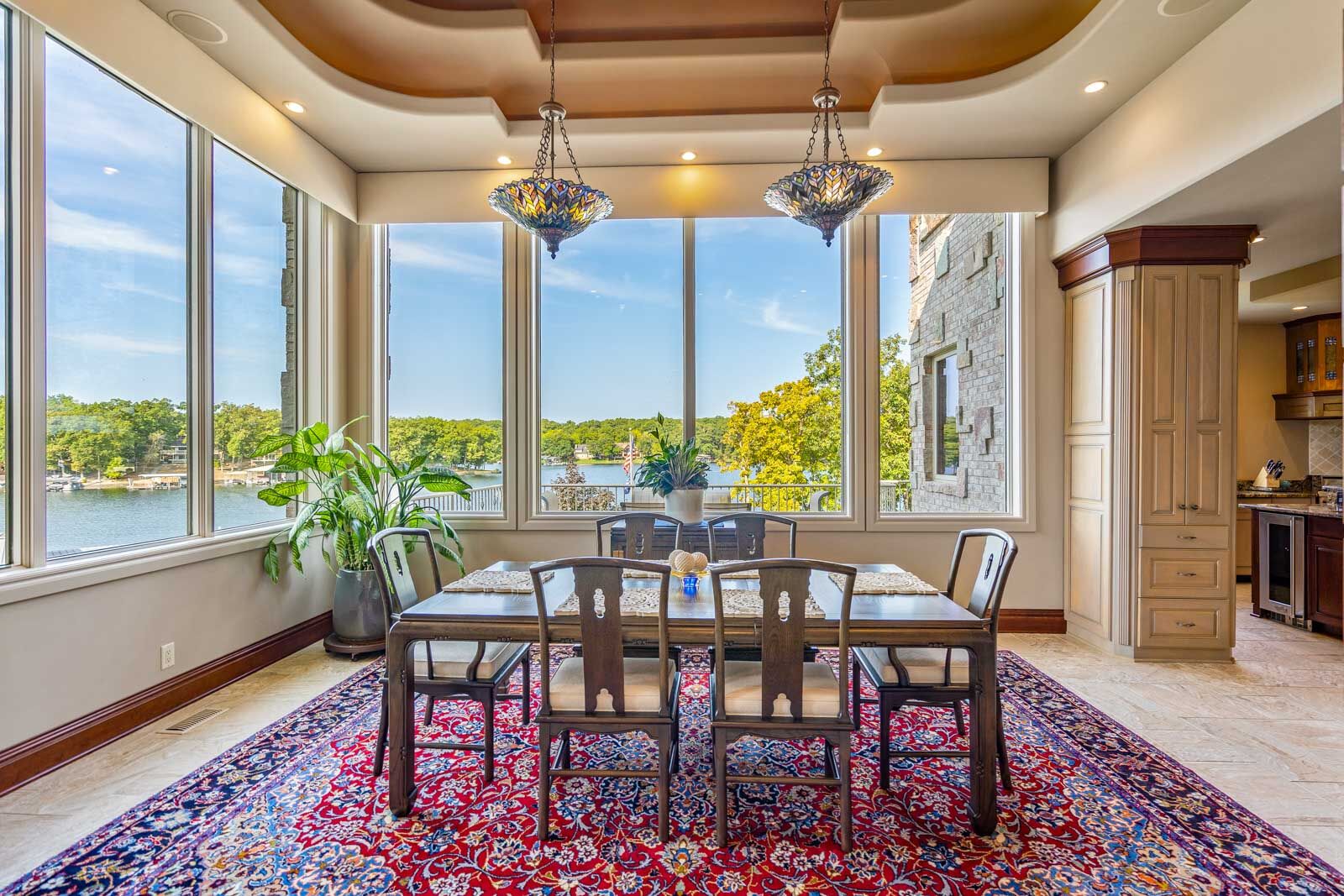 The house also features a family room, formal dining room, living room, office, laundry room, great room and exercise room.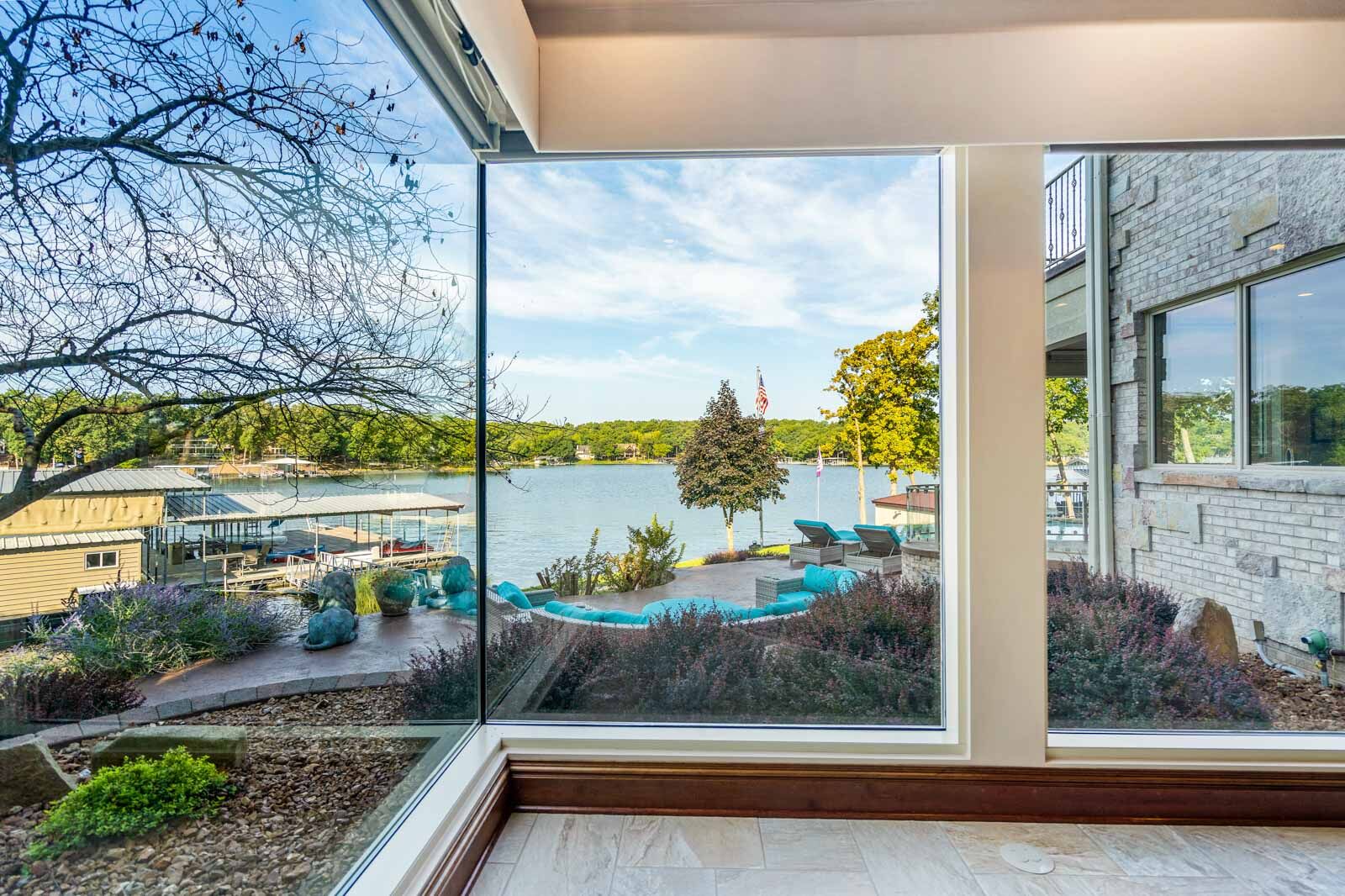 Outside, the yard—better described as an oasis—features vibrant plants and decorative pools that complement the house perfectly.
"The yard is definitely my favorite part. No detail was left out in this property," Swift said. "It's something you really have to see to believe."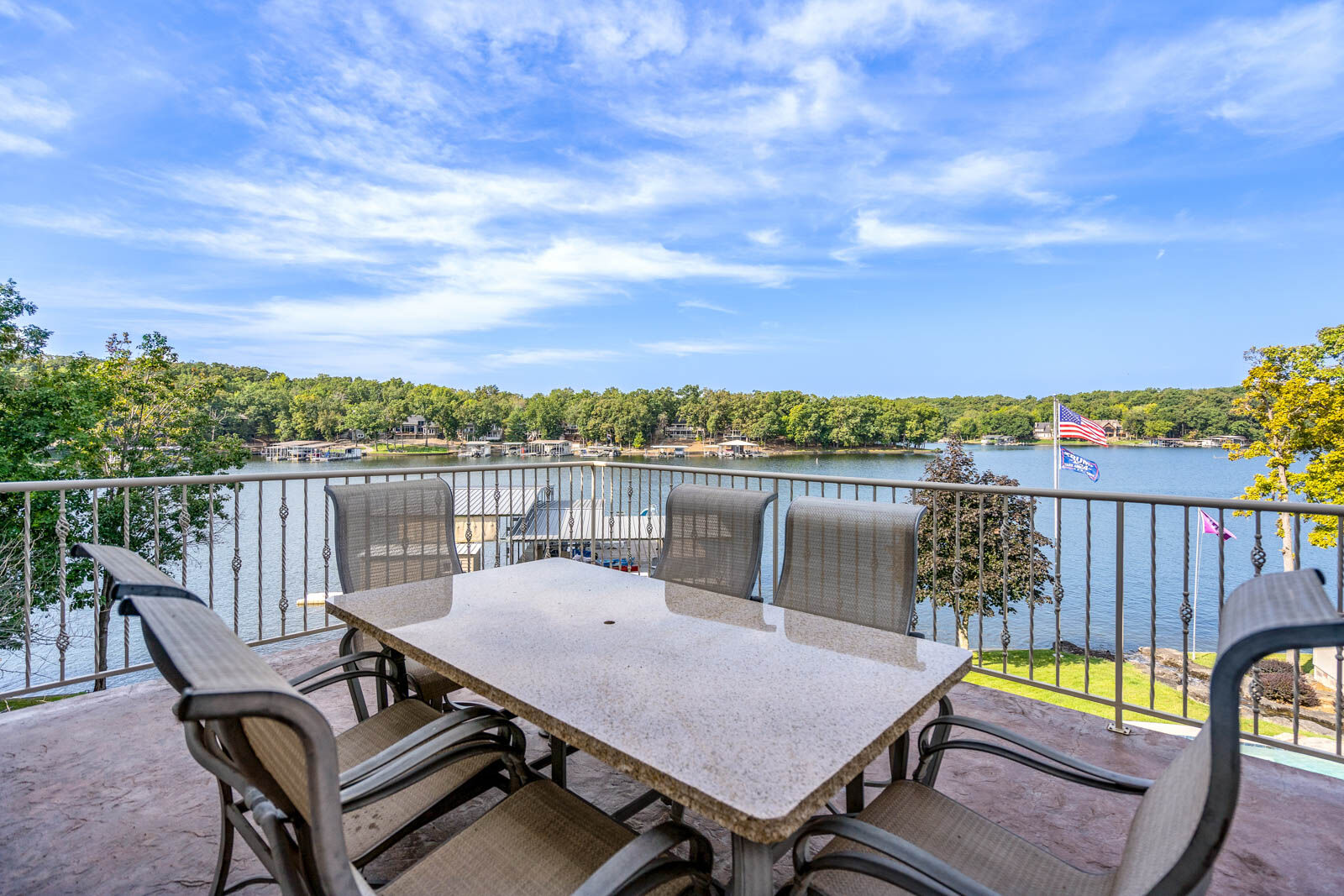 The saltwater infinity pool sets up a sprawling view of the cove. Below, on the shoreline: a vast dock built for a cruiser and equipped with a dock locker and, every—kid's favorite—a slide.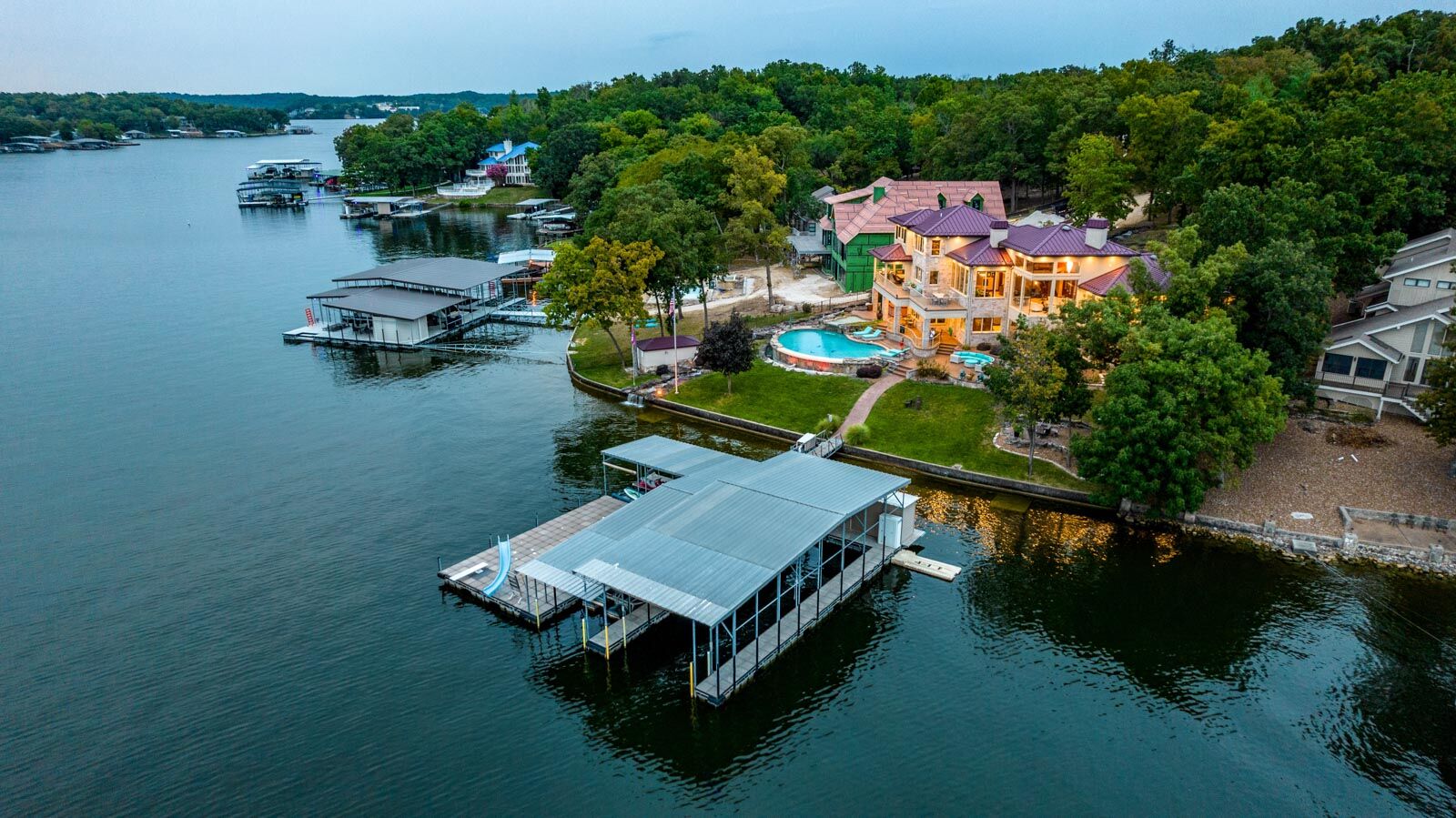 Whether's it's the dream house for your family or a perfect place to enjoy your golden years in (with plenty of space for family to visit!) this Lake mansion is ready to be called home.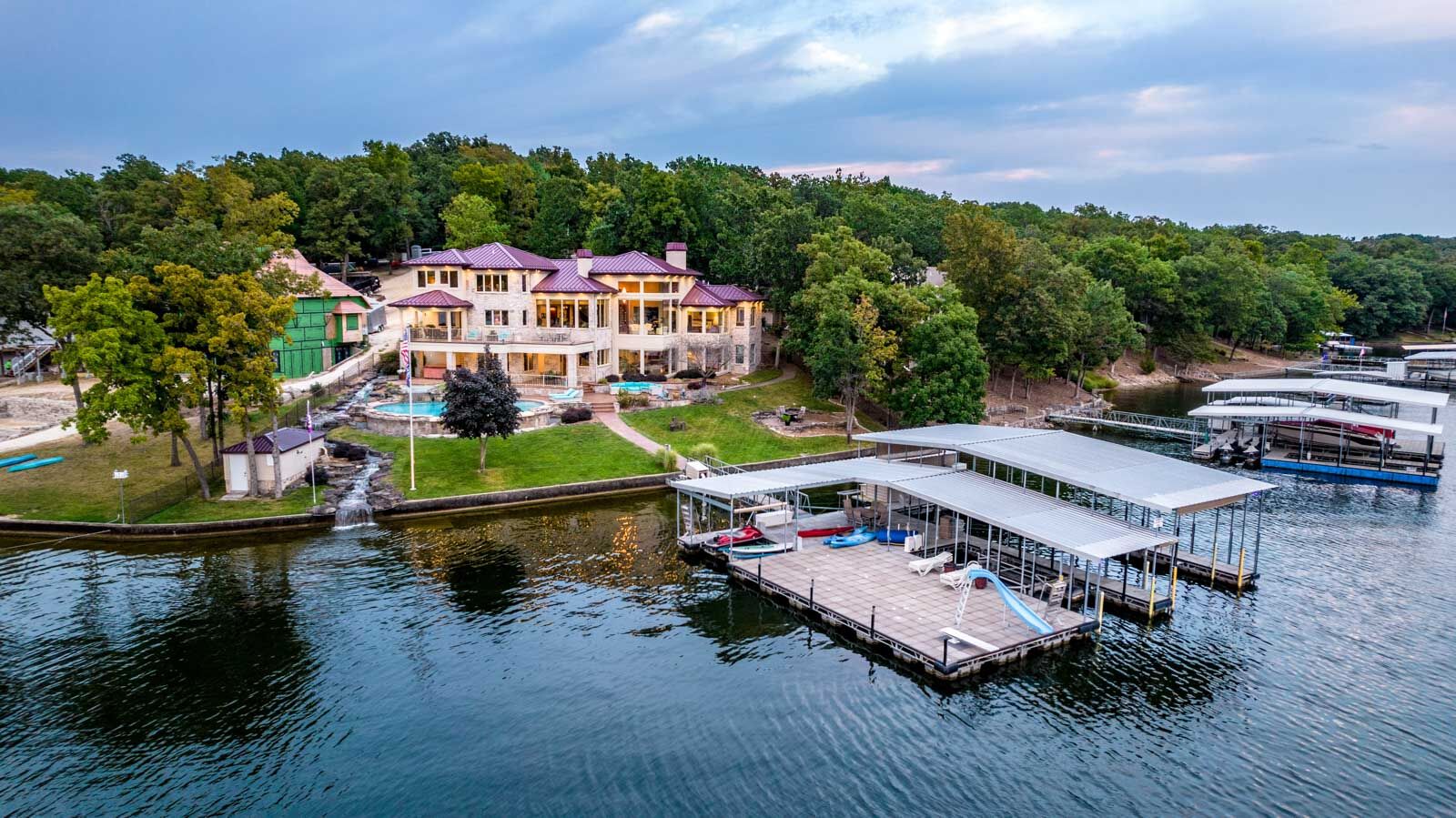 If you're a fan of Netflix's Ozark, you know much of the award-winning series' dizzying stor…