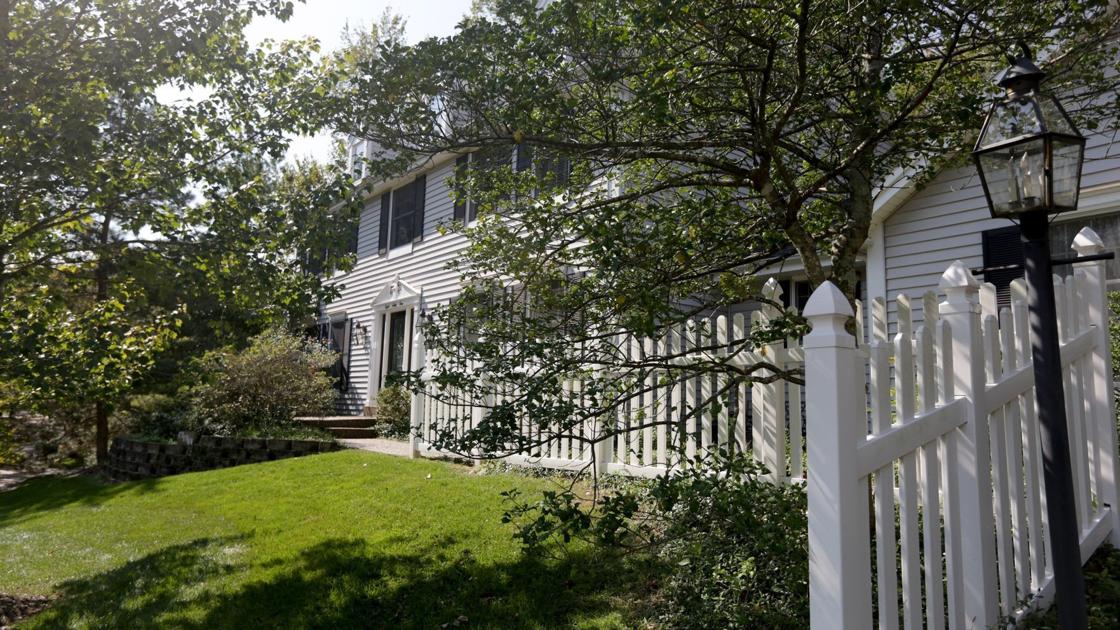 Des Peres home is homage to couple's family, travels | Home & Garden

By Jim Winnerman Special to the Post-Dispatch

'Two things define our house," Pat Terry says. "Family and our love of travel."
In fact, a visit to the home is akin to visiting a personal museum on both subjects.
Generations of Pat and Charles Terry's families are represented by cherished furniture and décor. Examples include a small bathroom mirror with unusual, scalloped edges. It is the mirror Pat's grandfather used to shave each morning as she would sit on the floor, fascinated by his straight edge razor. Antique lamps belonged to her mother, as did a pair of floral paintings and an antique sewing machine now repurposed as a table.
Displayed over the family room fireplace is an 1870 Kentucky long rifle, characterized by an unusually long barrel; it was a gift to Charles' father by a neighbor who lived on the adjacent farm. Primitive paintings by his mother, who began painting later in her life, are hanging in several rooms. Included is one of the early 1800 red-brick home of his parents. A large four-poster bed was Charles' parents, and dates to 1824.
Shelves on either side of the hearth are devoted to photographs of family, as is an upstairs hallway.
Fond memories of a lifetime traveling the world are found in almost every room. Hanging on the hooks of a coatrack are a decorated Japanese coolie hat discovered in Bali, antique jewelry from Egypt and a souvenir wooden coaster from Patagonia. Nearby a map of the Nile River recalls a cruise in the Middle East. In the dining room a hutch displays a collection of demitasse cups and plates purchased one by one on trips overseas.