Charleston native Jeremy Buck has helped develop restaurant bar programs in cities around the globe, from New York to Mumbai, India. Alongside chef partner Viraj Borkar, a New York City-based entrepreneur who grew up in Pune, India, Buck quietly opened Coterie for outdoor dining in the downtown Charleston space previously occupied by Italian eatery Pane e Vino in March 2021. 
After completing extensive indoor renovations, Buck's full vision for the space became a reality in December when he opened Coterie's dining room. 
Chef Flint Spencer is leading the Coterie kitchen that's churning out vindaloo steak, vegetarian tikka masala and masala-spiced quail, along with Southern-inspired variations like Bombay shrimp and grits and Coterie okra.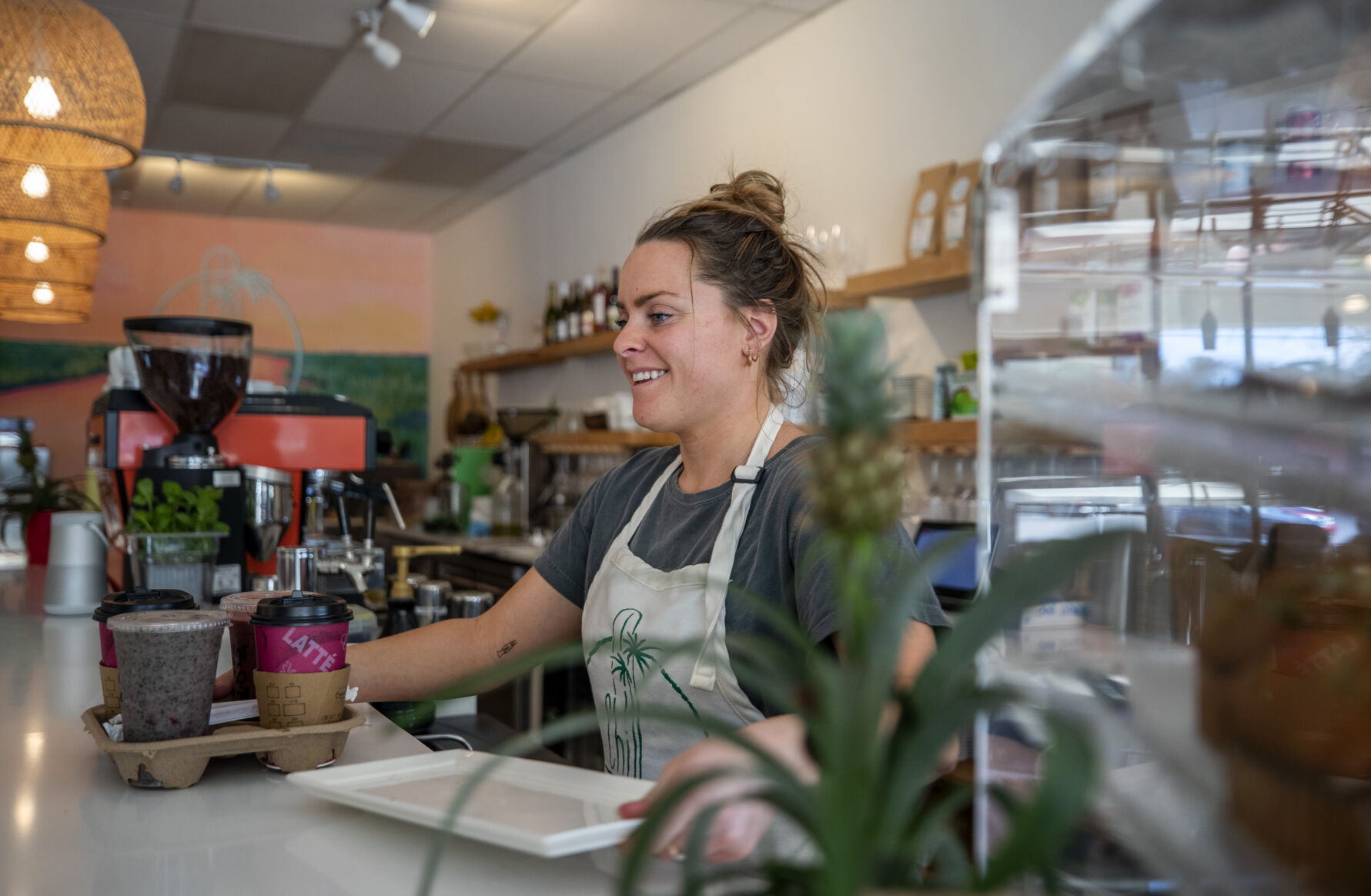 Spencer, who grew up in Trinidad and Tobago, is bringing Caribbean flavors to the restaurant, at 17 Warren St. 
"Because I'm Caribbean and the heritage of the Indian tradition (in) Trinidad and Tobago where I'm from, I try to bring that aspect into the Charleston area," Spencer said. "In Trinidad and Tobago specifically, there was a time after slavery was abolished that Indian people migrated to the Caribbean in very large numbers. Growing up, knowing what a curry is is just basic knowledge for everyone in the household." 
Spencer's Caribbean curry has notes of thyme, cinnamon, citrus and scotch bonnet or serrano peppers. In January, Spencer is serving it with lentils, rice and pan-seared porgy from Crosby's Seafood Co. 
"It's a Caribbean curry, very bright and vibrant. And then we have a local fish, right now we're working with a porgy that is pan-seared and (has a) crispy skin," Spencer said. "Nice and meaty; good dish for the winter time."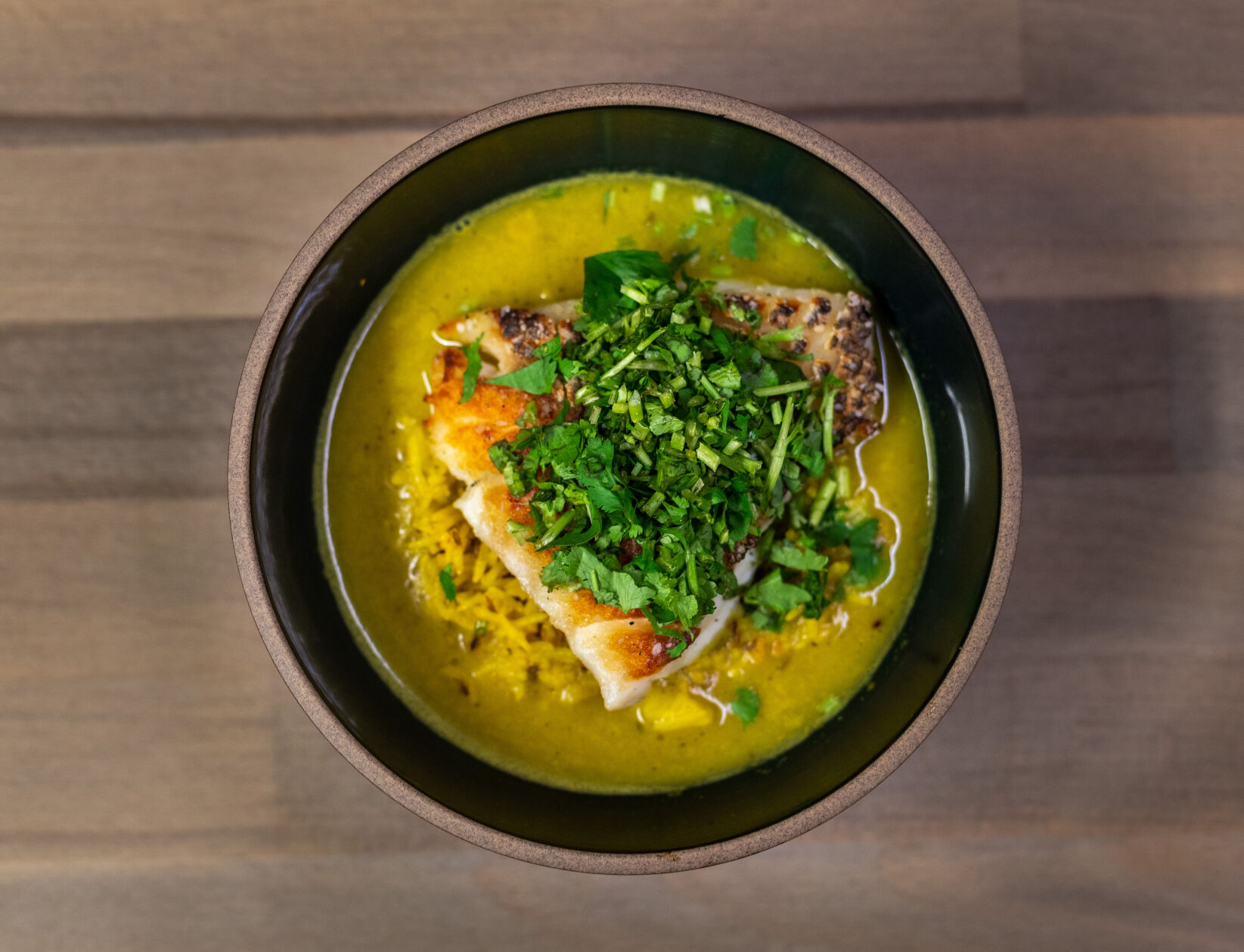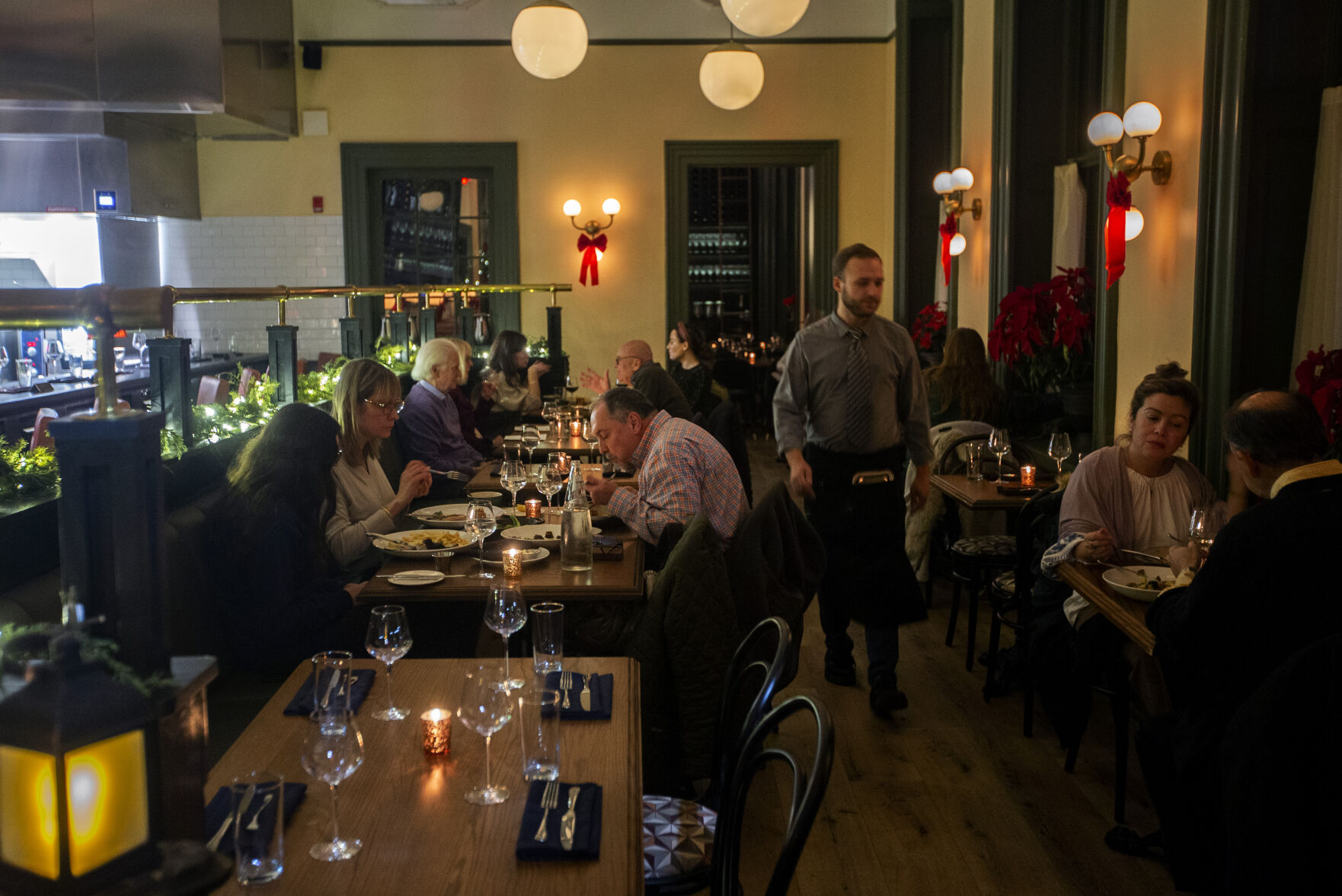 Coterie's menu is filled with vegan and vegetarian options, along with chapati and paratha flat breads that serve as a vessel for sopping up leftover sauce. Dishes are developed with Buck's impressive cocktail program in mind, so guests can pair drinks with their food. This winter, find four variations on the toddy, each made with a different spirit. 
Buck imparts Indian and Southern flavors into many of Coterie's cocktails. The Pioneer Toddy, for instance, is made with ginger masala soda from local company Sweatman's All Natural, and the Okroni features house-made okra Amaro. 
While the outdoor patio helped introduce the concept, Spencer says it feels different to have guests inside the dining room. 
"It's just a great experience to have everything there where you can see all the people enjoying the food and having such a great time," Spencer said. 
Coterie is open from 5-11 p.m. Monday-Friday and 11 a.m.-11 p.m. on Saturday, when Buck and Spencer open early for brunch. The mid-morning menu offers avocado toast with turmeric and green chiles, Anda Bhurji, an egg-based Indian street food snack, and Appam, a South Indian rice pancake served with three sides and two dips.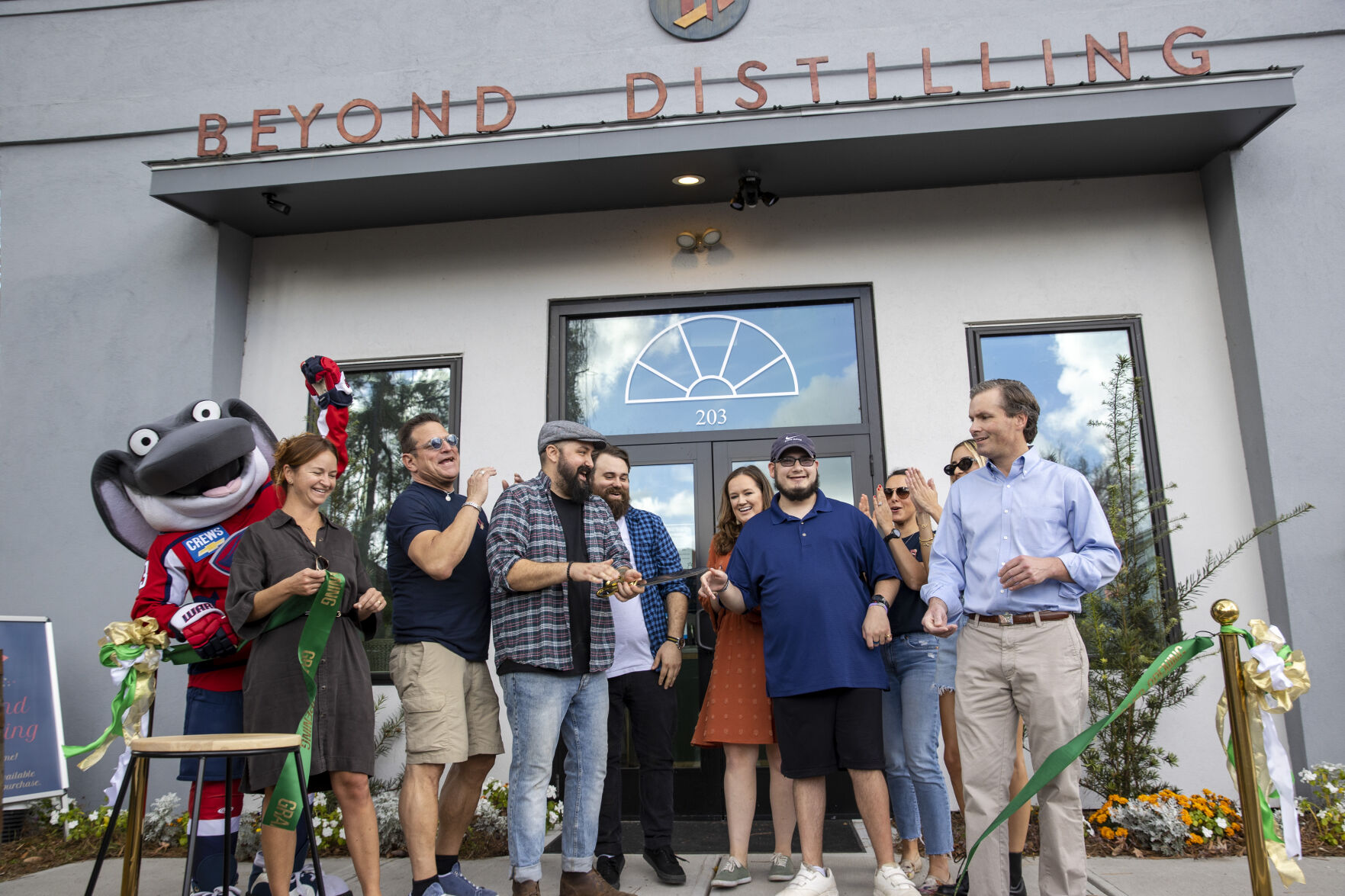 Reach Parker Milner at 843-830-3911. Follow him on Twitter @parkermilner_.